Installation – Service – Maintenance
Western Australian owned overhead gantry crane repair, servicing and manufacturing company established in 1996.
New Cranes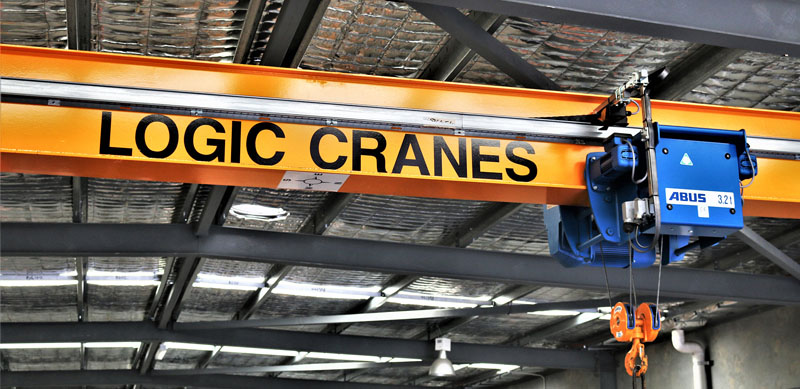 LOGIC CRANES CAN SUPPLY INSTALL AND MAINTAIN ALL YOU NEW AND EXISTING CRANES
We supply Overhead, Gantry, Post and Jib Cranes with a Maximum Rated Capacity (MRC) from 125kg to 125 Tons for all different industries.

Logic Cranes have been supplying and installing cranes all over Australia for the last 25 years.

Logic Cranes only use hoisting equipment manufactured in Japan (KITO) or Germany (ABUS).

Logic Cranes have existing relationships with KITO and ABUS that have been ongoing for over 10 years.

Logic Cranes can help with the initial crane selection process and supply a turnkey quote, at a fixed price, offering a 2-year warranty on all new equipment provided.

We try and look at the total cost of ownership with our clients, rather than just the initial purchase price. The average life span of a crane is over 25 years, so the cost of ownership over this time is very important.

We exclusively use Autec remote control systems and recommend these over the use of pendant controllers. We offer a 2-year warranty on these controllers, they are made in Italy and we have been supplying these for 10 years now.
WE CAN ALSO CARRY OUT:
Crane inspections and servicing in accordance with Australian Standards

Planned maintenance programming and advice

Major assessments / inspections

Commissioning and load testing

Electrical and mechanical repairs / upgrades

Third party inspections / DWP evaluations

Supply and installation of new overhead cranes / post cranes / jibs / wire ropes / chain hoists

Supply and installation of anti-collision / overload protection systems

Crane rail assessments and alignment

Crane height safety systems design, certification and installation

 Unit 3, 15 Pearson Street, Bayswater WA 6053
 08 6180 9600
 info@logiccranes.com.au
Emergency Crane Repairs
Contact us directly
+61 8 6180 9600
Recent Projects